Potted rose introduced in French supermarché
25 November 2022
E.Leclerc shopper activation in November
A new shopper activation ran at French supermarket chain E.Leclerc from 9 to 19 November. This was the fourth in a row, but the first to feature a new star of the show: the potted rose.
Afbeelding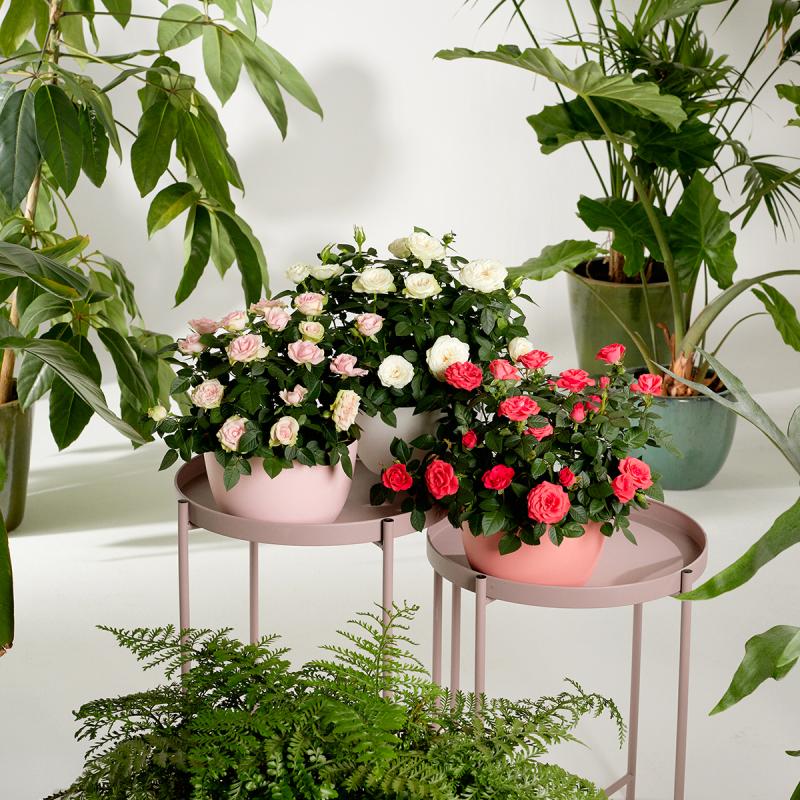 When purchasing a potted rose at one of no fewer than 589 E.Leclerc stores throughout France, consumers received a free plant conditioner, an incentive that makes it easier to care for the potted rose and more attractive to buy one.
Another activation period is set to run at E.Leclerc from 7 to 17 December, this time with the spotlight on the orchid.
The shopper activations are part of the Merci les Plantes campaign. E.Leclerc cooperated closely with The Floral Connection, Orchidee Nederland, Vireo and The Flower Council of Europe on the potted rose campaign.
The shopper activation was highlighted through our regular social media channels, on our website and in the French consumer newsletter. It also received ample attention in E.Leclerc's stores and brochure, of course.
Further information
Keen to find out more about this shopper activation or to organise one with us? Feel free to get in touch with our Country Manager Chanel de Kock via cdekock@flowercouncil.co.uk. Or contact Ivo van Orden, Activation Team Manager, by sending an e-mail to ivanorden@bloemenbureauholland.nl.
                     
November 2022