Flowers in the spring/summer 2023 Trend Collection
14 December 2022
On 1 March 2023, Funnyhowflowersdothat.co.uk and Thejoyofplants.co.uk will be presenting the sixth edition of the Trend Collection. The spring/summer 2023 collection is called Collecting Memories and contains 16 flowers, houseplants and outdoor plants. Not only do these align impeccably with current interior trends, but the flowers and plants are also perfectly coordinated with each other. The result is a distinctive, harmonious collection with a nostalgic vibe.
Memories, harmony and poetry
Collecting Memories is all about the strong human need for memories. We live in a rapidly changing world and this often creates a sense of restlessness. That is why we make our homes a place of softness and harmony, where we can cherish our precious memories. The six flowers in this Trend Collection all reflect an undertone of fragility and have small flowers. The colours are soft, such as pale pink, white, lilac and soft yellow, while the leaves often have a fine structure. In bouquets, the individual flowers seem to take on greater meaning, while together creating beautiful poetry.
Collecting Memories in six flowers
Meet the flowers in The Trend Collection:
Afbeelding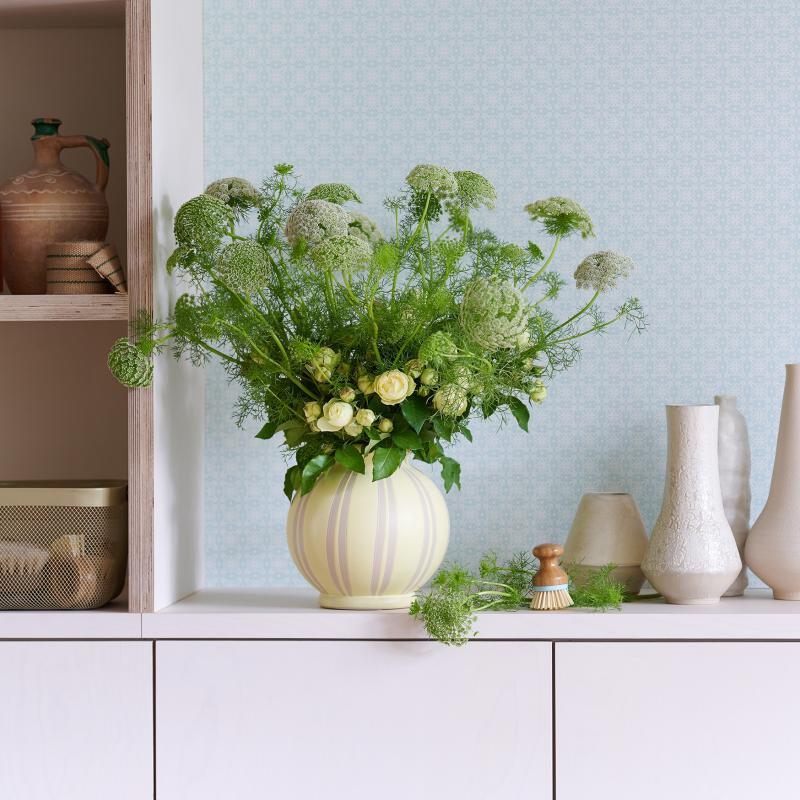 Dill
A flower that was popular in the 70s has made a logical comeback in a collection that revolves around memories. The small flowers together form a harmonious floral display, with frail leaves on each stem. The white colour radiates a sense of tranquillity and purity. With its grand appearance, the white dill shines both individually in a vase and as part of a floral ensemble.
Afbeelding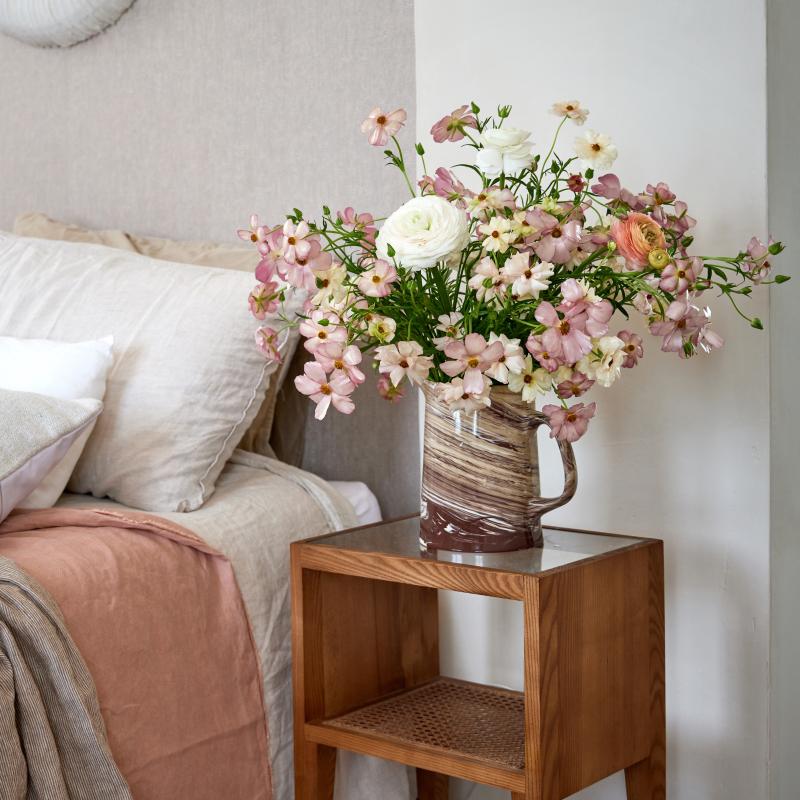 Ranunculus
Growing from a tuberous root, the turban buttercup eagerly blooms skywards. Its abundance of petals appears to protect the fragile heart of the flower. The turban buttercup comes in white, yellow, orange, pink, red and purple. The lighter colours in particular are right at home in Collecting Memories.
Afbeelding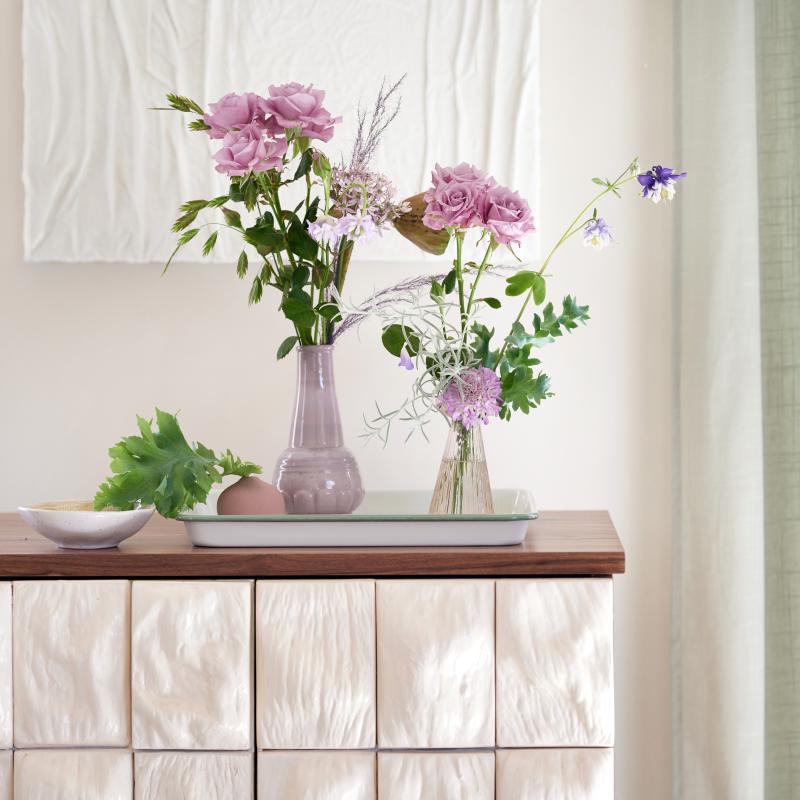 Rose
The rose is synonymous with softness, tenderness and harmony. There are few flowers that match the romance of the rose, with its soft petals and dramatic thorns. In this Trend Collection, the rose mainly makes an appearance in dreamy white, yellow and pale pink.
Afbeelding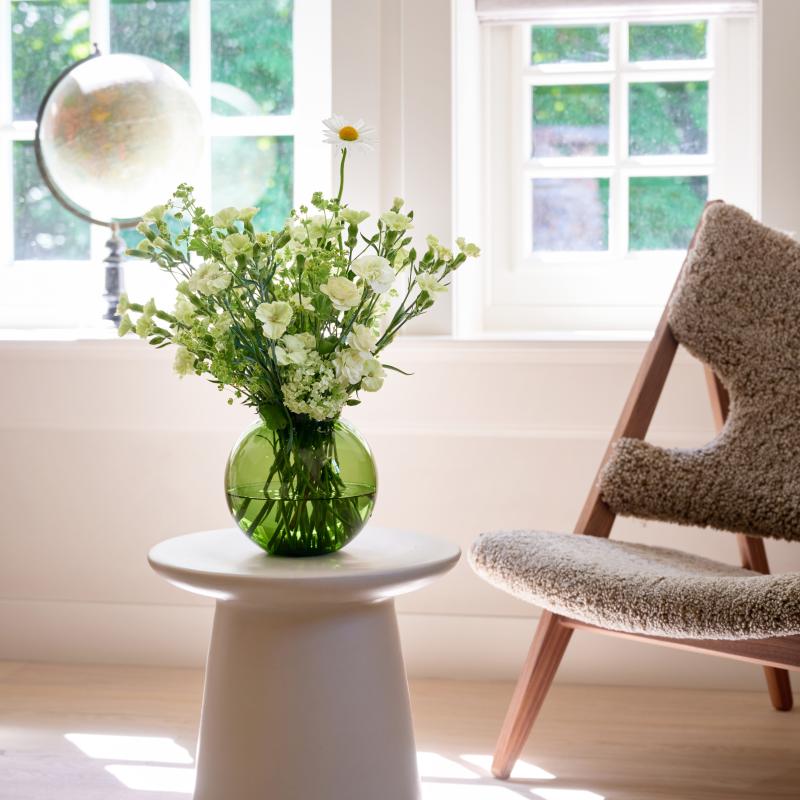 Carnation
Champagne, soft orange, salmon pink, white: these are the colours cultivated in Collecting Memories – especially when it comes to carnations. This flower radiates nostalgia and symbolises desire and romance. Combine different colours or varieties with different types of petals.
Afbeelding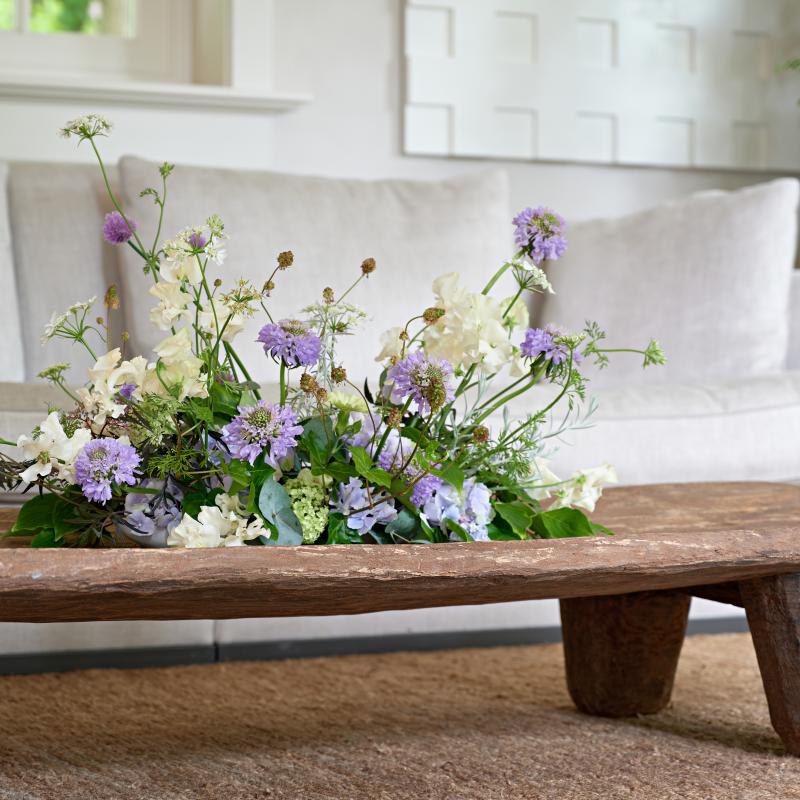 Scabiosa
The scabiosa is nothing short of a work of art on a stem. The heart of the flower consists of lots of small flowers surrounded by a wreath of delicate petals. This is a flower that is worth admiring up close. In The Trend Collection, the scabiosa mainly makes an appearance in white, yellow and pale purple.
Afbeelding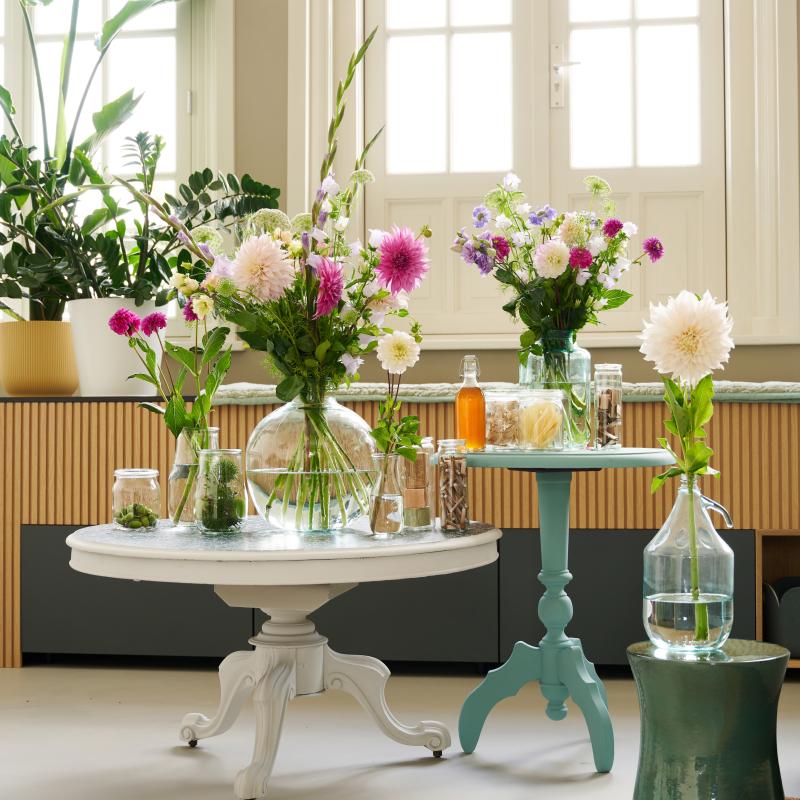 Dahlia
The petals of the dahlia are a poem in themselves. When rolled up, they are wispy or even round. In a Collecting Memories bouquet, white dahlias are combined with the salmon pink ones. With their emphasis on softness, the varieties with round petals best reflect the trend.
Flower display tips
The flowers in this Trend Collection deserve plenty of attention in the shop. Individually, they attract attention as single stems in ceramic vases or enamel jugs, making a playful reference to a bygone era. All six flowers can also be combined in an oversized bouquet, as long as each individual flower gets the recognition it deserves.
Downloads: images, posters and banners 
The following images, poster and banner for The Trend Collection for spring/summer 2023 can be downloaded and used free of charge to promote the collection. We kindly ask that you include the credits #trendcollection, #funnyhowflowersdothat, #thejoyofplants. 
High-resolution images can be downloaded from our image database. 
Materials in ten languages in the Marketing Portal 
By creating an account in the Marketing Portal, you can download posters and banners for The Trend Collection in ten different languages. The Marketing Portal is available to our stakeholders on request. To gain access, register on the login page of this portal. 
Want to learn more about The Trend Collection? 
Contact campaign manager Isabel Groot at igroot@bloemenbureauholland.nl. 
                     
December 2022