Outdoor plants in the spring/summer 2023 Trend Collection
14 December 2022
On 1 March 2023, Thejoyofplants.co.uk and Funnyhowflowersdothat.co.uk will be presenting the sixth Trend Collection, called Collecting Memories. The spring/summer 2023 collection contains 16 outdoor plants, houseplants and flowers that align impeccably with current garden and interior trends and are perfectly coordinated with each other. The result is a distinctive, harmonious collection with a familiar and nostalgic vibe.
A comforting garden
In a world full of unrest, we long for reassurance, familiarity and memories that can comfort us. That is why we also surround ourselves in our gardens with familiar products that reflect gentleness and harmony. The four plants (plant groups) in this Trend Collection make the garden feel familiar, soft and, above all, totally green; a place where we can shut out the rest of the world for a little while.
Collecting Memories in four plants (plant groups)
Discover the outdoor plants in The Trend Collection for spring/summer 2023:
Afbeelding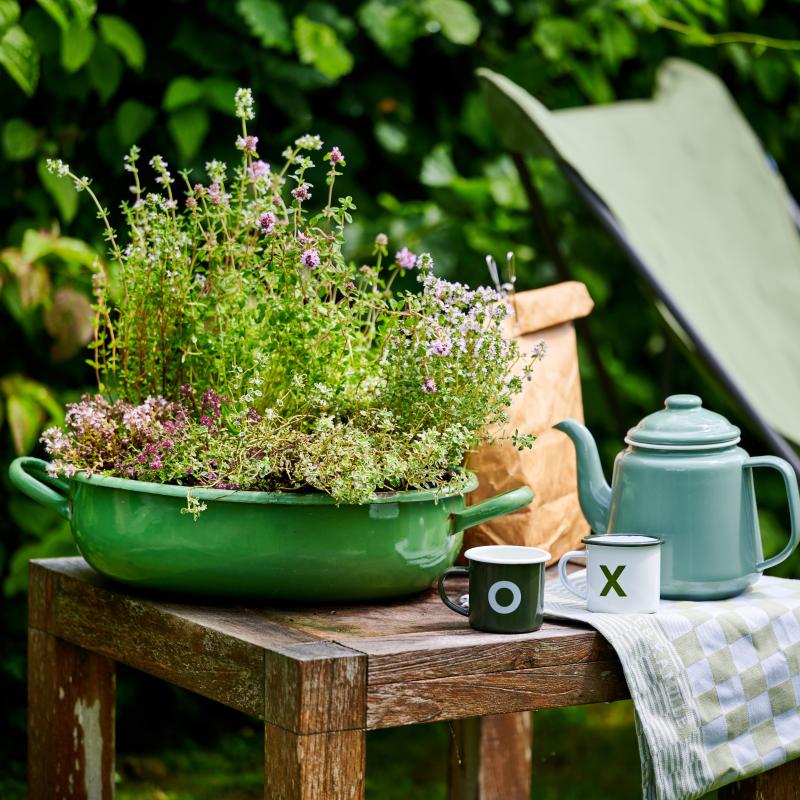 Garden herbs
A scent alone can bring back memories. This makes garden herbs the perfect ingredient for a Collecting Memories garden or pots on a balcony! Rosemary, lavender, sage, thyme, basil, chives and parsley spread wonderful aromas and can also be used for cooking. With their different shades of green, feel-good appeal and fine leaves, these herbs are perfectly in keeping with this trend.
Afbeelding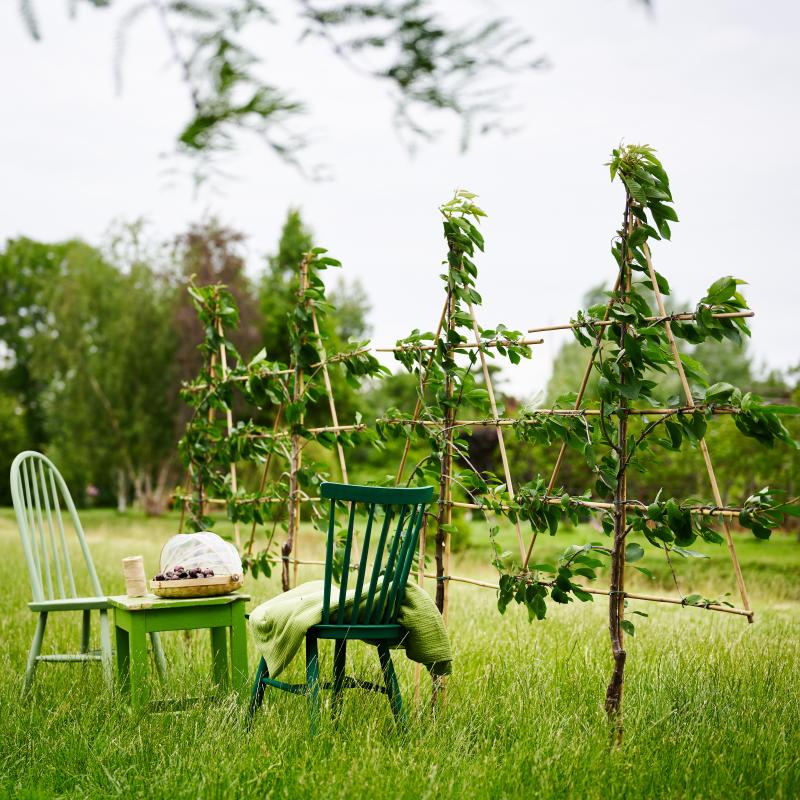 Cherry blossom tree
Spring is synonymous with blossoming flowers. With a cherry blossom tree in your garden, you can welcome the new season with adorable flowers in white and pink. You are also often rewarded later in the year with delicious fruit. Smaller and more compact varieties are now available for smaller gardens and easier harvesting of the fruit.
Afbeelding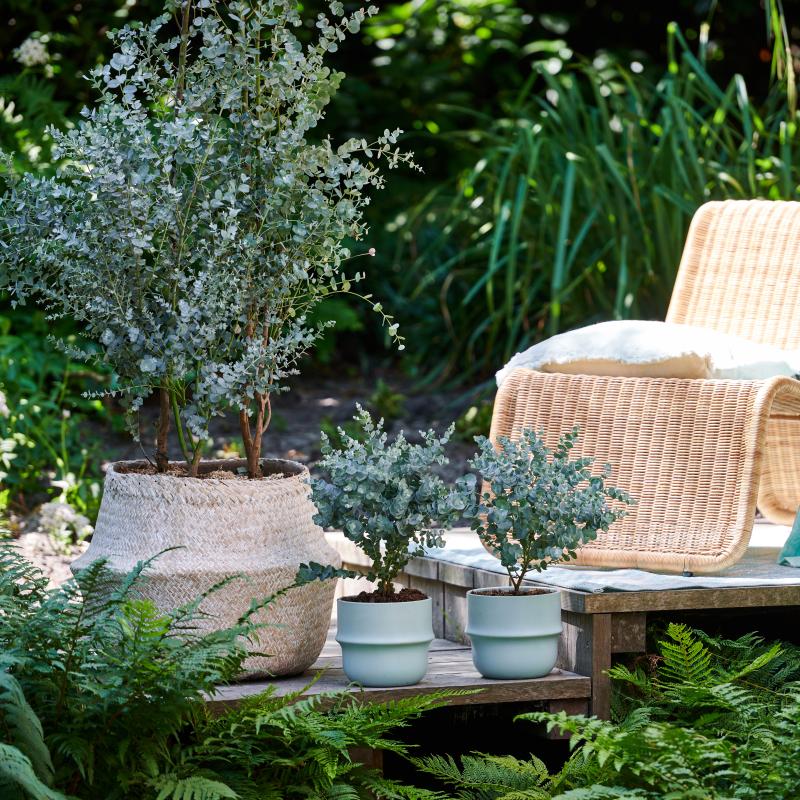 Eucalyptus tree
Rounded leaves, greyish green colour and a delightful fragrance... Naturally, we're talking about the eucalyptus tree. The gentle rustling of the round leaves brings a sense of tranquillity in hectic times. Is the tree in a pot? Then it can be brought indoors during severe frost. The eucalyptus tree can tolerate both sun and drought since, after all, it originates in Australia.
Afbeelding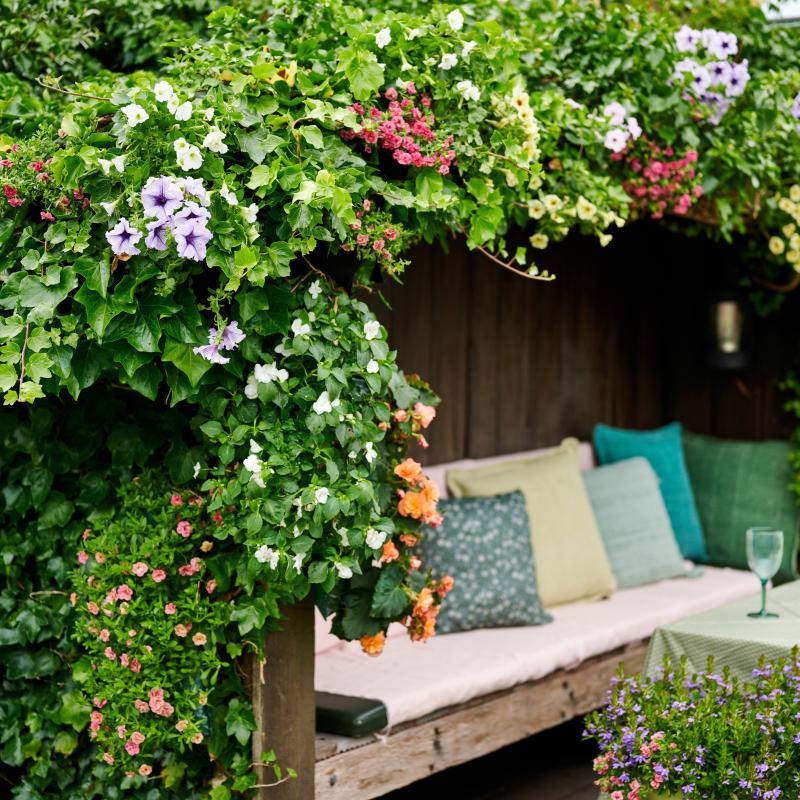 Poetic garden plant mix
This plant mix creates a border that is both subtle and exuberant, and is bursting with delicate flowers. The mix consists of the Kingfisher daisy, Water hyssop, Petunia, Cape primrose, Fuchsia, Dianthus and Gypsophila. Delight in the prospect of a border full of blue, pink, white, purple and yellow with an abundance of green stems and leaves.
Outdoor plant display tips
The outdoor plants in The Trend Collection deserve a place of their own in the shop. Display them as a single collection by placing them in ceramic pots, woven baskets or wooden bowls. Choose pots that reflect the Collecting Memories colours – shades of green, a yellowish olive green, white, lilac and pink.
Downloads: images, posters and banners 
The following images, poster and banner for The Trend Collection for spring/summer 2023 can be downloaded and used free of charge to promote the collection. We kindly ask that you include the credits #trendcollection, #funnyhowflowersdothat, #thejoyofplants. 
High-resolution images can be downloaded from our image database. 
Materials in ten languages in the Marketing Portal 
By creating an account in the Marketing Portal, you can download posters and banners for The Trend Collection in ten different languages. The Marketing Portal is available to our stakeholders on request. To gain access, register on the login page of this portal. 
Want to learn more about The Trend Collection? 
Contact campaign manager Isabel Groot at igroot@bloemenbureauholland.nl. 
                     
December 2022